ASNA Brings Your IBM i Assets Forward
ASNA is the RPG migration expert
Our migration team has deep experience with both the IBM i and .NET platforms. We can help you migrate your RPG estate application safely and reliably.
Can your business survive when your RPG programmers retire?
Your business depends on your core RPG applications. Most RPG programmers retire within the next decade. Will you be ready?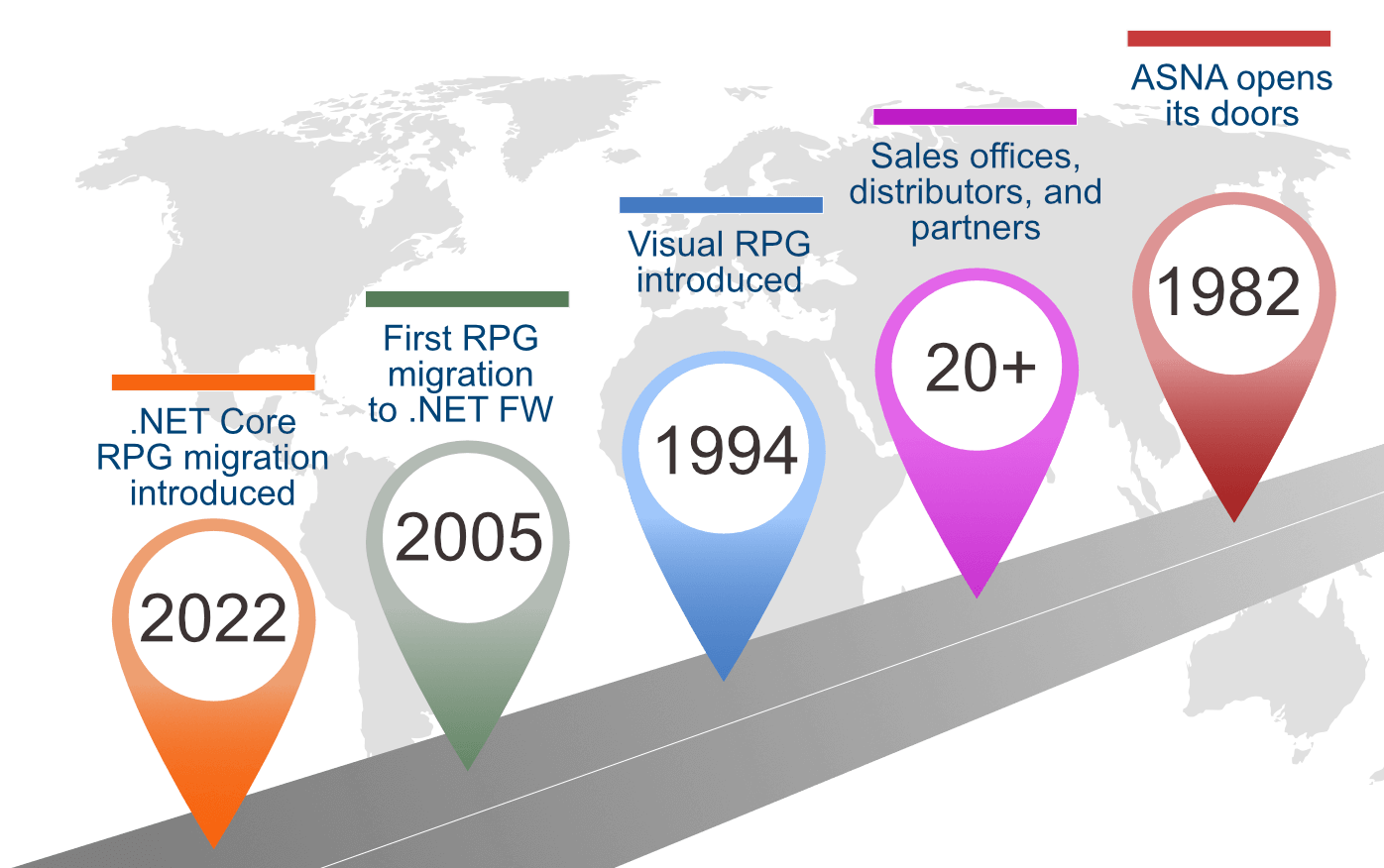 From design to deployment, the ASNA Technical Services Team can help and your team.
The ASNA Technical Services Team has helped customers around the world migrate from their IBM i to .NET. We can you with any aspect of your application migration.
We can also help with mobile, Web, and Windows development. Our world-wide development team is highly knowledgeable on both the IBM i and .NET platforms.
Mentoring and training is also available. Contact us today to discuss your application migration/development needs.